Welcome to Crescent Beach Baptist Church
Since 1993, Crescent Beach Baptist Church has been a place for St. Augustine families to connect with God's word and one another. Our mission is to bring people to Christ in St. Augustine and throughout the world with traditional, Bible-based study, worship and outreach.
Come, Join us, and know God's Word.

Doing God's Work TOGETHER
. . .from whom the whole body, joined and knit together by what every joint supplies, according to the effective working by which every part does its share, causes growth of the body for the edifying of itself in love. Ephesian 4:16
Mark your calendar!
Have you ever thought about where you fit in God's ministry? Join us on Sunday, January 17, 2021. Sunday morning service will begin at 10:00am followed by the opening of our CBBC Ministry Fair, You will have an opportunity to visit each ministry booth to discover how CBBC impacts the local, state, and foreign communities. Refreshments will be served after you have completed your journey.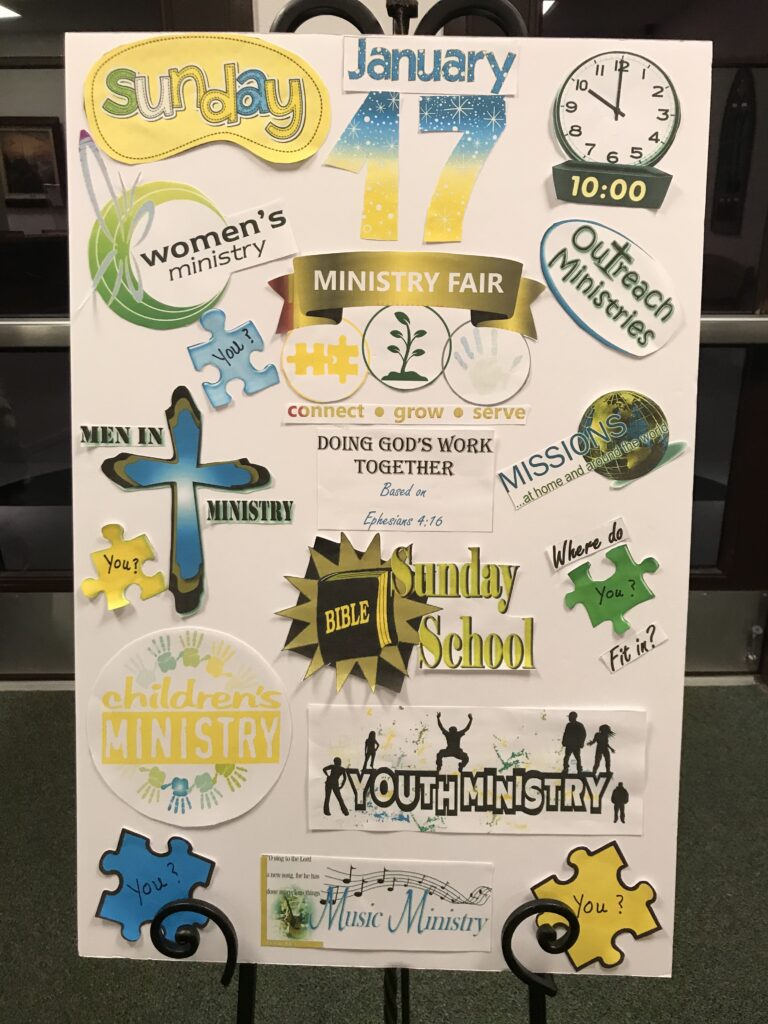 1-Download the ShareFaith app in your app store:
2- On that app, search

CBBC

. There we are!
COVID-19 Update
SUNDAY SERVICE UPDATE:
Thank you for your continued faithfulness to the Lord and CBBC.
Open: Sunday School classes 9:30 am
Open: Main Church Service 11:00 am
Open: Children's Church and Nursery
Evening Service
Open: Awana – Sunday Night – 5:30 pm
Open: Night Service – 6:00 pm
Open: Evening Service 6:30 pm
Open: Grief Share – 6:30 pm
Open: Men's Bible Study – 6:30 pm
Our services are live streamed at the following times to our website

crescentbeachbaptist.com

and to our

YouTube channel

:
Sunday AM – 11:00 am

Sunday PM – 6 pm

Wednesday PM – 6:30 pm
Our church family always welcomes you to visit our church website and our Facebook group page for the latest information.
As always, we appreciate your faithfulness to the Crescent Beach Ministry.
Contact the church for more info

.
There are 4 ways you can

GIVE

to help support our church in spreading the Gospel:
In person, by mail, by website, or use our app.
MEN'S MINISTRY
Men's Prayer Group @ CBBC
Thursdays 6:30am
Men's Prayer Breakfast
1st Saturday of Month at 8am
September through May
WOMEN'S MINISTRY
Women's Prayer Time
Mondays at 10am–12pm
Women's Bible Study
Fridays at 10am–12pm
(904) 794-7777
CHILDREN'S MINISTRY
Awana
Every Sunday at 5:30pm
September through May
YOUTH MINISTRY
Youth Bible Study
Sunday Nights @ 6:00pm
Wednesday Nights @ 6:30pm