Since 1993, Crescent Beach Baptist Church has been a place for St. Augustine families to connect with God's word and one another. Our mission is to bring people to Christ with traditional, Bible-based study, worship and outreach.
Come, join us, and know God's Word.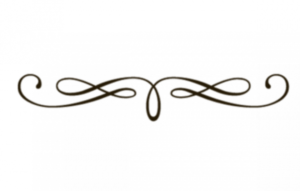 If you missed The King's Brass, you can still view it HERE.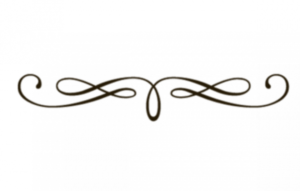 Do you know the Lord Jesus as your personal Lord and Savior?
The Bible tells us, "for all have sinned and fall short of the glory of God." Romans 3:23
This means that every one of us are sinners and are not worthy of God's grace and mercy.
"For the wages of sin is death, but the gift of God is eternal life in Christ Jesus our Lord." Romans 6:23
All sin must be accounted for and separates us from God, but there is a free gift of forgiveness and eternal life through Jesus Christ.
"But God demonstrates His own love toward us, in that while we were still sinners, Christ died for us." Romans 5:8
God loves us so much that while none of us deserve it, He sent Jesus to die and be punished in our place, for our sins. Jesus was sinless and perfect, He was the only one worthy to settle our sin debt.
"For whoever calls on the name of the Lord shall be saved." Romans 10:13
Right where you are, you can call on Jesus to save you and He will answer. Just call out to Jesus- right where you, exactly as you are.
"If you confess with your mouth the Lord Jesus and believe in your heart that God has raised Him from the dead, you will be saved." Romans 10:9-10
Being a child of God is a mouth and heart decision. When you truly believe in your heart, you want to tell the world with your mouth!
"Behold, I stand at the door and knock. If anyone hears My voice and opens the door, I will come in to him and dine with him, and he with Me." Revelation 3:20
Jesus wants a relationship with you! He is not a forceful God and will not force His way into your heart. He knocks gently, waiting for you to answer.
The most important decision you will ever make is to make Him the Lord of your life. If you have any questions or if you made this decision to trust Jesus as your Lord and Savior, please call us at 904-794-7777 or click here.
We would love to help you or rejoice with you!
1-Download the ShareFaith app in your app store:
2- On that app, search CBBC. There we are!
SERVICES:
Thank you for your continued faithfulness to the Lord and CBBC.
Sunday Morning Service
Open: Sunday School classes 9:30 am
Open: Main Church Service 11:00 am
Open: Children's Church and Nursery
Sunday Evening Service
Open: Awana – 5:30 pm
Open: Night Service – 6:00 pm
Open: Nursery – 6:00 pm
Wednesday
Open: Evening Service 6:30 pm
Open: Grief Share – 6:00 pm
Open: Men's Bible Study – 6:30 pm
Open: Women's Bible Study – 6:30 pm
Open: Children's Choir – 6:30 pm
Open: Nursery – 6:30 pm
Sunday AM – 11:00 am
Sunday PM – 6:00 pm
Wednesday PM – 6:30 pm
Our church family always welcomes you to visit our church website for the latest information.
As always, we appreciate your faithfulness to the Crescent Beach Ministry.
There are 4 ways you can
GIVE
to help support our church in spreading the Gospel:
In person, by mail, by website, or use our app.